Environmental Philosophy of KYOKUTO BOEKI KAISHA, LTD.
Recognizing global environmental conservation as crucial in ensuring that current and future generations can enjoy the benefits of a healthy and bountiful environment, KBK considers global environmental problems to be an important management issue. We make every effort to mitigate the environmental impact of corporate activities and to achieve sustainable development that balances environmental conservation, economic growth, and social development through our business activities.
Basic Policy on Environmental Management
Compliance with Environment-related Laws and Regulations

We will comply with environment-related laws and regulations, rules, and applicable international conventions of Japan, local governments, and relevant countries regarding environmental conservation, and conduct corporate activities in consideration of international standards.
Development and Maintenance of an Environmental Management System

We will develop, maintain, and strengthen an internal environmental management system to ensure compliance with the Environmental Philosophy and the Policy.
Dissemination and Disclosure

We will inform all officers and employees of the Environmental Philosophy and the Policy, and make them publicly available outside the company as well.
Promotion of Awareness-raising Activities

We will continuously carry out activities to educate and raise awareness of employees with the aim of ensuring that they are thoroughly aware of the environmental philosophy and the environmental policy and the importance of maintaining and improving the natural environment.
Effective Use of Resources and Energy

We will work to conserve resources and energy.
Contribution to the Creation of a Circular Society

We will work to reduce the generation of waste, and promote reuse and recycling of waste.
Promotion of Environmental Conservation Business

We will facilitate businesses that preserve and improve the environment to contribute to mitigating the environmental impact of social development.
Guidelines on Green Purchasing
We pay due consideration to whether a product or service is truly necessary before purchasing. We consider not only quality and price, but also environmental impact, and select and purchase products that have official environmental labels (such as Eco Mark) and a low environmental impact based on the following criteria.
List of Guideline Items

Use of substances that contaminate the environment such as hazardous chemicals and their emission have been eliminated
Consumes few resources and little energy
The resources used are properly managed
Can be used for a long time
Can be reused
Can be recycled
Uses recycled materials
Easy to dispose of
Manufactured and sold with environmentally friendly practices by a supplier that is proactive in environmental conservation
Examples of Environmental Conservation Business Promotion
Renewable Energy Field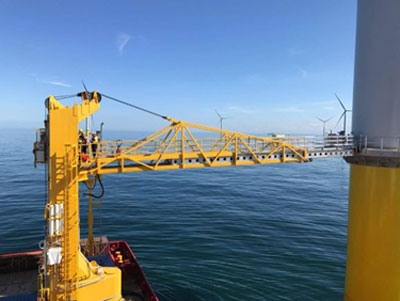 Offshore wind power is the generation of electricity with windmills installed at sea. Since Japan is completely surrounded by the sea, it has gained considerable attention in the country as a clean energy source that does not produce greenhouse gases when generating electricity.
We are focusing efforts on offshore wind power projects leveraging our experience and knowledge gained from projects related to seabed surveys and excavations for scientific research and the development of natural resources such as oil and gas.
We started carrying a specialized marine gangway system, which enables people and materials to safely access offshore structures from vessels that sway with the ocean current. In addition, we established a company that designs and manufactures specialized large-scale jigs and provides equipment to safely install large-scale windmills off the coast with the cooperation of local companies with extensive track records in Europe, a leading region in the offshore wind power industry.
Related product: Offshore Access System
Environmental Health Field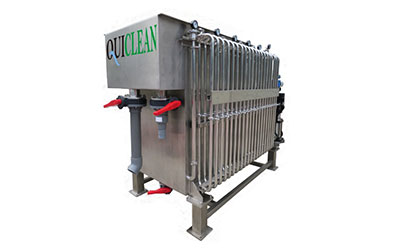 Air and water is polluted with wastewater, exhaust gas, and other pollutants generated in production activities. KBK provides a wide variety of products and services leveraging the knowledge and experience it has gained through business activities to help realize a society where everyone can live comfortable and enriching lives.
Our pressurized irregular-shaped sewage treatment system rapidly purifies sewage and industrial wastewater from food, paper, and chemical factories by efficiently separating solids and liquids with microbubbles and other means.
Related product: Pressurized Floating Sewage Treatment System
Recently, marine microplastics that are not visible to the naked eye have become a major marine pollution problem. Microplastics are known to contain hazardous chemicals. If microplastics are ingested by living organisms, these chemicals become absorbed into their bodies, affecting both the ecosystem and people's health as they move through the food chain. The microplastics sampler we carry is a device that collects and analyzes tiny microplastic particles floating in the sea.
Related product: Water Sampler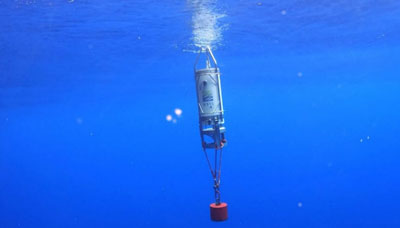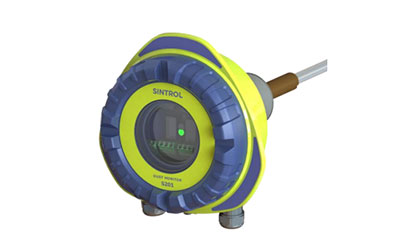 In recent years, heath problems caused by fine particulate matter (PM 2.5) have become a major social problem. It is produced by facilities and equipment such as boilers and incinerators that generate smoke and coke ovens and mineral dumping sites that generate dust. The Air Pollution Control Act specifies emission density standards, measuring requirements, and measuring frequency for dust produced by facilities, and our dust monitors enable customers to monitor dust bag filters used in boilers, incinerators, and particulate matter-producing processes, and continuously monitor dust density after treating exhaust gas as well as dust collector performance.
Related product: Dust Monitor
Environmentally Friendly Products
List of Environmentally Friendly Products

Giant Piston Corer
High-efficiency Methanol Fuel Cell
Microtox Toxicity Testing System
TOXKIT Microorganism Toxicity Testing Kit
ROMEMBRA Reverse-osmosis Membrane Element
Dust Density Meter
PHENIX Continuous Dust Monitor
Continuous Ambient Air Dust Monitor
M-VERA® Bioplastic
Methanol Power Supply
Environmental Initiatives
Efforts to reduce CO2 by conserving energy
Facilitating transformation of work processes to paperless
Green purchasing and proper waste treatment of industrial waste
Switching company cars to hybrid cars
Making donations to and supporting thoroughgoing environmental activities