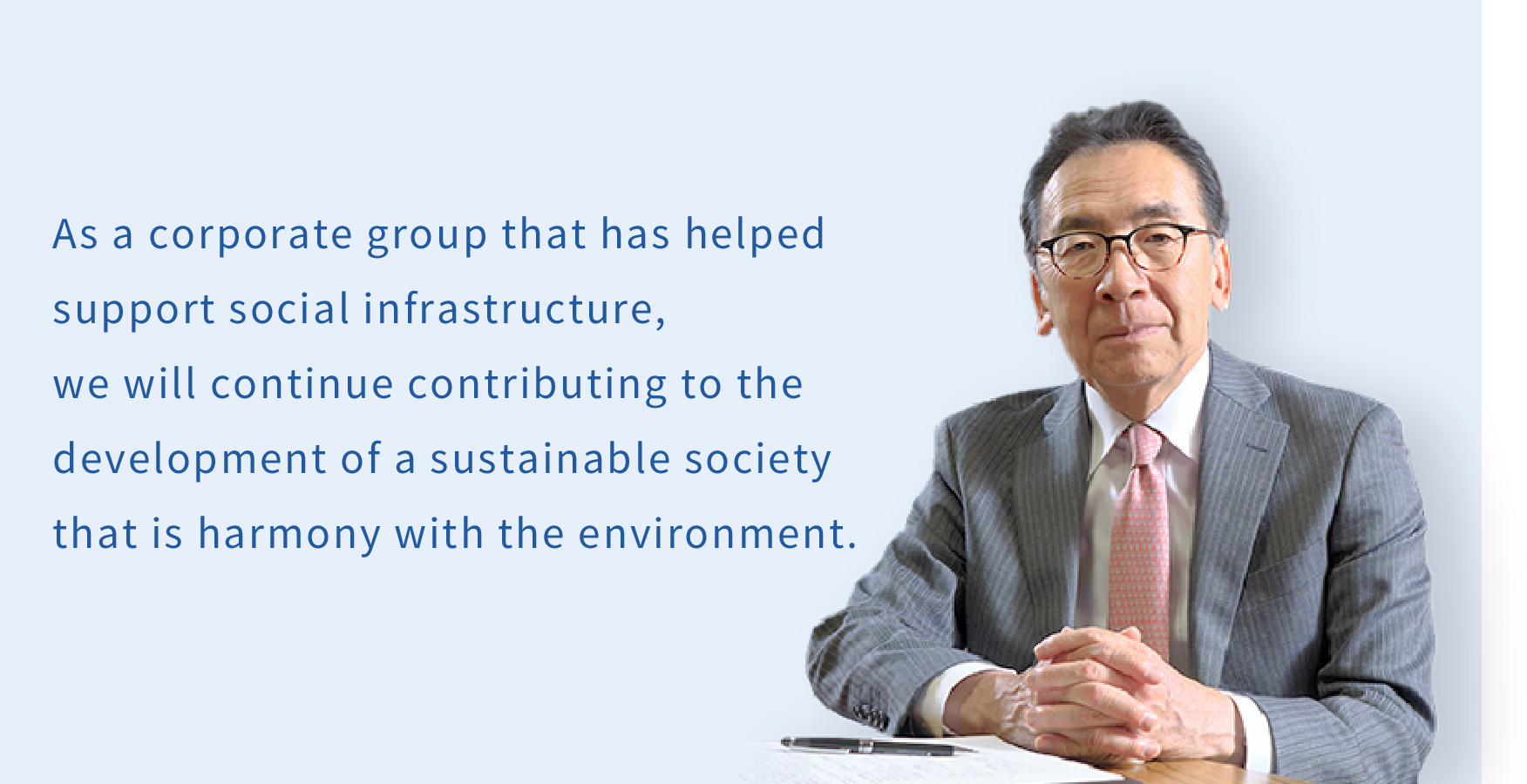 Since KBK was founded after World War II, we have grown by offering materials and equipment needed to promote and advance Japanese industry.
After the oil crisis and low growth period following Japan's era of rapid growth, we started rolling out businesses related to products and commercial distribution that meet customers' needs for saving energy and improving efficiency, and continue to do so to this day. Our stance on considering the environment, whether directly or indirectly, is not a new initiative. It has been part of our basic policy for years.
Our entire management team recognizes that KBK's greatest management resource as a trading company is people, and we have established a culture and corporate atmosphere where all executives and employees fulfill individual responsibilities while demonstrating teamwork without discrimination or bias.
Recently, terms and concepts like "sustainable society," SDGs," and "ESG," have rapidly become widespread. We intend to uphold the above-mentioned basic stance and contribute to creating a sustainable society that is harmony with the environment even further. Our medium-term management plan "KBK Plus-One 2025," which launched in 2021, sets out our specific initiatives to achieve this.
Please take a look.
January 2022
Yoshiya Okada
President and Chief Executive Officer