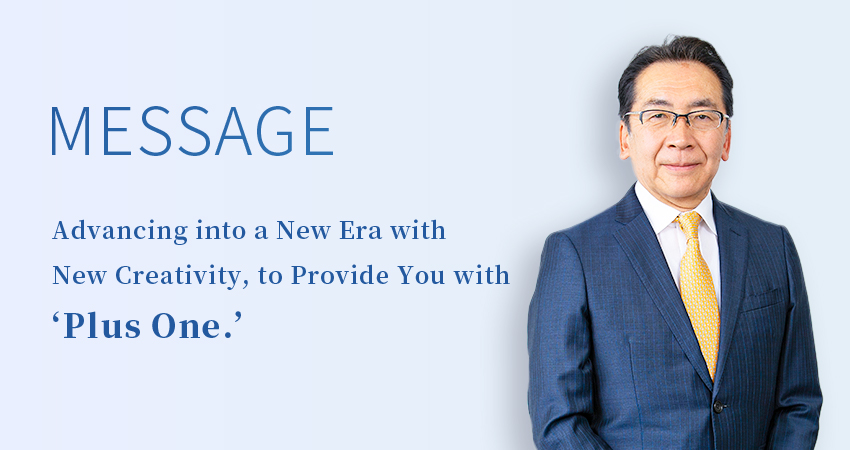 "Personnel, Technology and Confidence"
Ever since its founding in 1947, we at Kyokuto Boeki Kaisha, Ltd. ("KBK") have continued to provide advanced technologies and products to meet the needs of developing industries in each era. Today, even as the social environment continues to transform and evolve at lightning pace, our founding DNA remains unchanged. We strive to contribute to society through our corporate philosophy above.

At KBK, with the launch of our mid-term management plan "KBK Breakthrough 2023," we have renewed our business principle, revising it from "providing the necessary technologies to the necessary industries" to "bridging needs and seeds." Each and every member of our corporate group has resolved to respond to your expectations, contributing to society through "value-added" services: not simply providing technology and products, but building systems of structures and skills, and presenting solutions to the needs and problems faced by our customers through these enhanced value-added services.

Among the businesses in which KBK has been engaged during its 70-year history, there are some which are in need of review, whether it is because their role has become less distinct, or because of factors such as the increasing dispersion in business domains as more companies have entered the KBK Group through M&A activities. We intend to engage in the important task of "business portfolio remodeling" over several years, and transform into a corporate group that can truly be called a technology-oriented trading firm that fits with the times.

With an increased awareness of management aimed at sustainable growth, through solving social issues such as environmental problems, our goal is to be a company that provides even more value to our business partners and all our stakeholders, in this new era of "Reiwa."

We look forward to your continued support.
CEO Yoshiya Okada